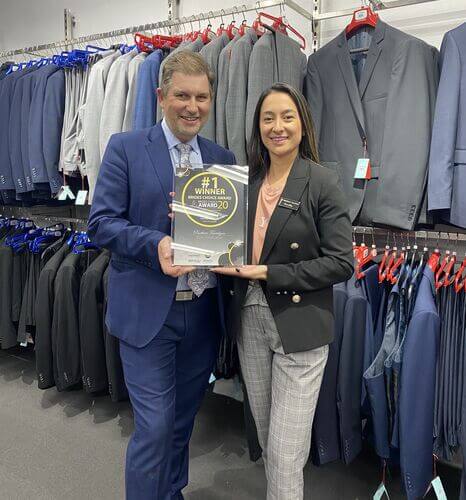 Welcome to Panthers Menswear
At Panthers, we want our customers looking sharp and feeling great in our gear.
We are a family run specialty men's clothing and shoe business with 4 locations in Gippsland, Victoria.
We stock famous brands of style and quality matched with quality and professional service in our friendly country style.
Panthers have a large selection of suits, jackets, trousers, jeans and chinos, shirts, men's footwear, streetwear, casual and leisure, formalwear hire and accessories. Brands in suits and jackets include Boulvandre, Milano Workshop, Saville Row, Cambridge, and Daniel Hechter.
Casual labels include Ben Sherman, Levis, Riders, Superdry, Lacoste, Gazman, James Harper, Thomson and Richards, Perrone, Saville Row, Gant, Abelard, Thomson and Richards, and Gerase. Shoes include Julius Marlow and Wild Rhino.
At Panthers, unlike many clothing shops, age is no barrier as we have guys from all age groups buying from us every day. One thing is certain though – no two customers are the same., we all have different lifestyles, occasions, and uses for our clothes.